O U R B O A R D M E M B E R S
The founding board members (in 2020) were: Rev. Prof. Sahaya G. Selvam, Dr Carolyne Chakua, Dr Wairimu Churu, Ms. Prina Patel, and Mr Dominic Kamau.
They have given way to other members in form the current board for Positive Psychology Association of Kenya.
PPAK BOARD
We have six officials and three members on the board

Dr. Carolyne Chakua is a Psychotherapist, University Lecturer and Parenting Coach. She holds a PhD in Medical Education, a Master's degree in Counselling Psychology and a Bachelor's degree in Education. She is a Certified Psychologist as well as a Certified Trainer of Trainers in Skillful Parenting. She has worked in numerous educational and mental health institutions both in Kenya and in the US for over 15 years.
Currently, her practice focuses on training, counselling and coaching families, parents, teachers and other caregivers of children. She has developed BEing Parenting™
, a program that equips parents and caregivers of children to focus on creating and developing healthy relationships with children, so that children can flourish and families can thrive. BEing Parenting™ equips clients to overcome the blocks that prevent them from effective caregiving, focusing on building strength of character in areas such as kindness, responsibility, hope and self-compassion. She is a contributing writer and panelist on parenting and mental health issues on platforms including magazines, parenting blogs, mainstream media and social media. She is available for counselling, coaching and need-based sessions for educational institutions, corporate and non-profit organizations.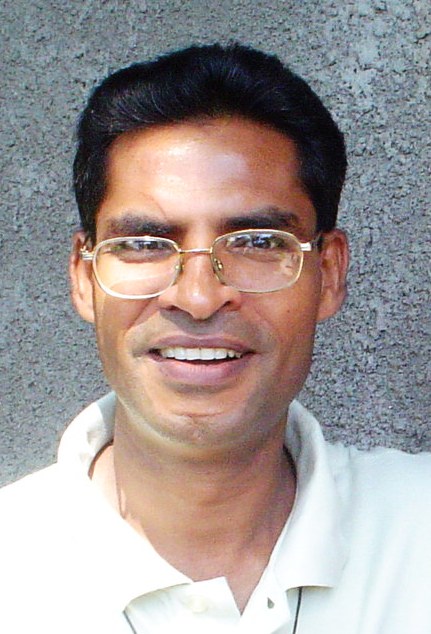 Selvam's academic preparations include undergraduate degrees in Philosophy, Sociology, and Religious Studies, and master's degrees in Philosophy of Religion and Psychology of Religion, and PhD in psychology from the University of London. Selvam's focus in positive psychology revolves around the conceptualisation of character strengths in religious and cultural domains, particularly in the African context.
His Master's dissertation project examined the ubiquity of character strengths in African religious and culture. His doctoral work explored the mediating role of character strengths in a Christian-mindfulness based intervention attempting to facilitate recovery from addictive behaviour. Recently he completed a study involving some African anthropologists in a Delphi process, arriving at a list of character strengths relevant for the contemporary African youth (manuscript in preparation). He has just completed a ground-breaking work on hospitality and wellbeing – for which he has also validated a scale (currently under review for a Springer Book).
He has authored almost 30 articles and book-chapters on characters strengths and religious-spirituality. Currently, he is developing a training manual on "character grooming" for young people in Africa.
As for his personal life, Selvam is a person of South Asian origin, ministering as a Catholic priest with Salesians of Don Bosco, in East Africa since 1992.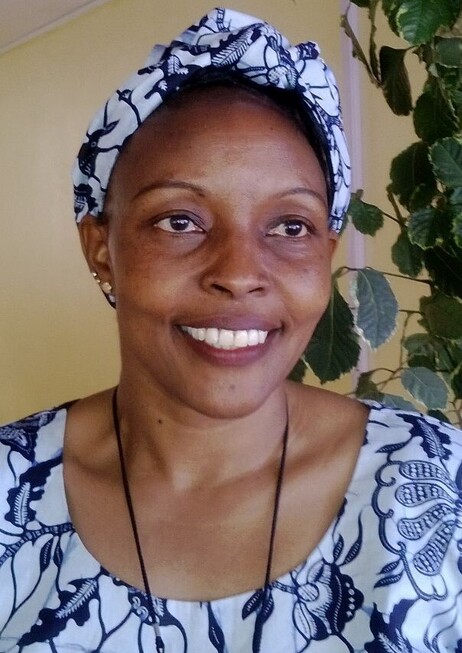 Beatrice Churu holds a PhD in Religious Studies from Kenyatta University and a Masters in Social Anthropology from St. Marys' University Minnesota. She is also a Caring Economics Conversation Leader and has a Masters in Cultural Transformation from the Center for Partnership Studies in the USA.
She has over 30 years teaching experience in schools and university settings. She also has a wide experience in accompaniment of individuals and groups in growth processes in a number of countries in East, Central and Southern Africa.
Her first degree in Education opened her up to a multiplicity of interests and pathways for promoting individual and communal development. Her current areas of research and teaching include Positive Psychology-based interventions to promote individual and community aptitudes to address development challenges, and psycho-spiritual approaches to individual and socio-cultural resources and challenges.
Within the field of Positive psychology, Dr. Churu's particular interest is on the discovery and use of character strengths to leverage individuals' engagement in family, educational and careers development. In these areas, she is available to give workshops and trainings for both adults and teenagers in work and educational settings.
Back to the Top
Treasurer: Mr. Peter J Mbuga
Mr. Peter J Mbuga is the Treasurer of the Board of PPAK. He has a background in Accounting and Finance in the Banking and Hotel sectors spanning over two decades. He transited in the last ten years into Counselling Psychology after obtaining a diploma from Amani Counselling Centre and is a graduate of Tangaza University College in Counselling Psychology. He has clinical experience as a Resident Psychologist in hospital settings including a Mental Health Hospital and is an Accredited Counsellor of the Kenya Counselling and Psychological Association and currently runs his own practice, Heri Wellness Centre, Nairobi that provides Individual therapy, Psychological Consultancy and training to various clients and institutions.

Member: Dominic K. Mwangi
Dominic Kamau Mwangi has served as the Dean of Students and Lecturer in Positive Psychology at Tangaza University College.He is a Doctoral Student of Psychology.
He holds a Master's Degree in Counselling Psychology specializing in the Psychology of Forgiveness, Psychology of Meaning and Purpose under Positive Psychology. He holds other degrees in Philosophy and in Education. He also has other relevant qualifications in media and mass communication, leadership and management from the Catholic University of Eastern Africa (CUEA).
He is a Media Personality, hosting The Power Talk Show on Y254 TV, which is currently aired every Wednesday from 08:30 – 09:30 PM and on Thursdays from 11:00 – 12:00 PM.
He is a Professional Speaker, Leadership Trainer, and an Events' Moderator. He has also authored two Motivational and Psychological Support books and co-authored research book-chapters within the field of Psychology.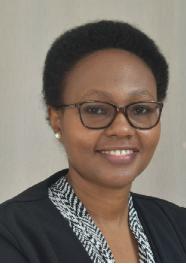 Mary is currently a staff counsellor at the United Nations Peacekeeping Mission (MINUSMA) in the country of Mali, West Africa.

She holds Master's Degree from (USIU- Africa) and a Bachelor's degree from Montclair State University, New Jersey, United States. She also holds a certification in Values Centered Leadership from DePaul University.

A board member of Positive Psychology Association of Kenya, she is interested in the character strength of Humor for which she co-presented a webinar for PPAK in 2020 and a TEDx Talk of the same theme.

In the past, she has supported military veterans after their service to our country. She participated in the team that led the petition to establish a Military Veterans Law, to the Senate of Kenya, The petition is now a bill awaiting to become an Act of Parliament. She has also held a managerial and supervisory position of trauma counselors. She worked for several years in the north of Kenya leading a team of counselors to support victims of torture and war trauma. In this capacity, she was also a trainer who provided needs based trainings for supervisees and personnel from several organizations.
Back to the Top
Prina Patel has a Master's Degree in Applied Positive Psychology from Angalia Ruskin University, UK. She brings perspectives from working in a broad range of fields from investment banking, manufacturing, and education. Prina is passionate about developing resilience and holistic wellbeing in children and youth, and in using strengths and appreciative inquiry-based approaches to enable the positive development of professionals, teams, and organisations.
Prina is available for training and workshops in positive psychology and on the application of positive psychology interventions, workshops on strengths, individual and/or group coaching. Her well-developed strengths in the list of Values in Action include: Love of Learning, Curiosity, Appreciation of Beauty and Excellence, Humour, Creativity.